Home
Oak Lumber
Cedar Lumber
Redwood Lumber
Douglas Fir Lumber
Southern Yellow Pine
Pressure Treated
Our Quality
About McGee
Take A Tour
Contact Us
Need Directions
McGee Lumber Company
2339 N. Graham St.
Charlotte, NC 28206-2505
704-332-2107

About McGee Lumber Company, Charlotte, NC
---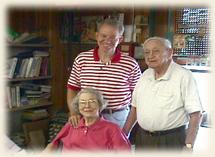 The story of McGee Lumber Company in Charlotte NC is a direct reflection of the story of America itself. An old, established lumberyard, McGee Lumber Company was sold from employer to employees and passed down from generation to generation.
McGee Lumber Company has sold highest quality lumber and milled wood products to thousands of retail and wholesale lumber buyers, contractors, craftsmen, and homeowners and has been selling lumber for longer than most natives can remember.
You don't have to be a contractor to do business at McGee Lumber Company. You just have to want the top quality lumber and milled wood products and expect top quality personal service.
With three generations of families now involved in a family-owned lumber supply business, two things have remained consistent throughout the years at McGee Lumber Company; top quality lumber, and a unique level of dedication to customer service.
Whether you are looking to buy an entire truckload of lumber or just a couple of pieces of wood moulding, you can count on personal and friendly service from owners who want your return business.
The McGee Lumber Company Difference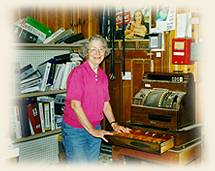 "In the highly competitive world of the mega-mall lumber store, the price of the lumber is sometimes Mrs. Davis', the current of 3 generations of management at McGee Lumber Company biggest concern," according to John Davis, president of McGee Lumber Company. "And it is easy to get trapped into knocking pennies off of the cost, at the expense of losing one's dedication to providing quality lumber and giving the customer the service that they expect."
"It's true... some people have become so accustomed to low quality product and the non-professional service of the mega-mall lumber store, that they will never become McGee customers", says John. "But we know that there are still a lot of people who remember the old adage, 'Quality and service are remembered long after price is forgotten'".
McGee Lumber Company serves a very wide variety of customers. Whether you are a high quality builder of office buildings and retail centers, a residential craftsman, a do-it-yourselfer who only wants the best wood products, or you just need a single piece of lumber for a one time project, McGee Lumber Company is eager to help.
McGee Lumber Company isn't the largest lumber company, but we pride ourselves on being the best in everything we do and every piece of lumber that we sell.
In most cases, we already have what you need. But we also bring in large shipments of lumber and specialty wood products for very large jobs. Regardless of the size of the job, we pride ourselves on the personal touch and provide the same quality products.
McGee Lumber Company - "You go with what got you here"
What you have today is the same story you had in training the new generation of management at McGee Lumber Company. By starting with the basics, quality wood produuts production plus tried and true methods in 1936 when McGee Lumber Company built it's first lumber barn. A small business concern whose fortunes reflect those of America itself. Hard work, blessings, and dedication to the customers' needs lead to success. And today, McGee Lumber Company continues with the same philosophies that bred success for Ed and Clarence McGee:
Deliver first quality lumber and milled wood products to your customer
Help the customer make the correct choice of lumber for its intended use
Tell the truth about your lumber, your capabilities and the capabilities of your product.
Remain humble.
Remember the transaction isn't complete until the customer is satisfied.
With these principles in mind, you cannot go wrong. And is it no wonder that McGee Lumber Company has been around for generations?

Where are we today? We are here in Charlotte NC to help customers nationwide with particular lumber and milled wood needs. We do thank you for your interest in us.

President, McGee Lumber Company